Our Mission
---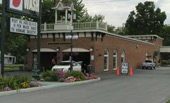 At Expresso Car Wash we strive to achieve the highest level of customer service available. We accomplish this through a constant sense of urgency. By working as a team we are committed to satisfying each customer with the fastest and friendliest service possible, while consistently producing quality results.
Service with a smile!

LUBE SHOP
We have a convenient location on Airport Highway. Our full service oil change is just $19.95 + Tax & Env. Fee.
Learn More!

EXTERIOR & FULL SERVICE WASH
We have five different Exterior car wash packages to choose from. As well as Full Service options at our Maumee location.
Check out our car wash packages today!

DETAIL SHOP
Let our professionals serve your every need. They care about your car and want only the best for you and your vehicle.
Learn More!
Why Expresso? We'll Tell You Why!
---
Fast & Convenient
An exterior wash takes approximately 3 minutes after you have received your receipt, while a standard full service wash takes appoximately 12 minutes after you have received your receipt. Give us a try, we have 5 convenient locations to choose from!
Find one near you today!
Clean Car Guarantee
Our Clean Car Guarantee gives you peace of mind! Receive a free second wash with each purchase. Just return with your receipt 24, 48 or 72 hours after your original purchase and receive the exact same wash FREE!
Length of Clean Car Guarantee determined by wash purchased.
Safe
Using a professional wash is environmentally safe. After harmful polishes, oils and soaps have been removed through our settling/skimming process, our water is sent to a water treatment center. This prevents harmful chemicals and soap from entering our environment. If you wash at home, you will be contributing to an already stressed environment.
Trusted
At Expresso, we financially support local schools as well as charitable organizations.
Community Service